By Persephone
Well, I was going to write about a personal topic tonight.  Goodness knows I've got a lot on my plate right now to talk about.  My Mom broke her arm last week, I got a new tattoo, and I spent the afternoon today applying to jobs so that I could afford to conduct my student teaching this fall.  These are all relevant subjects that could easily produce thought-provoking commentary.
But then I saw the tweet from our president's daily rant.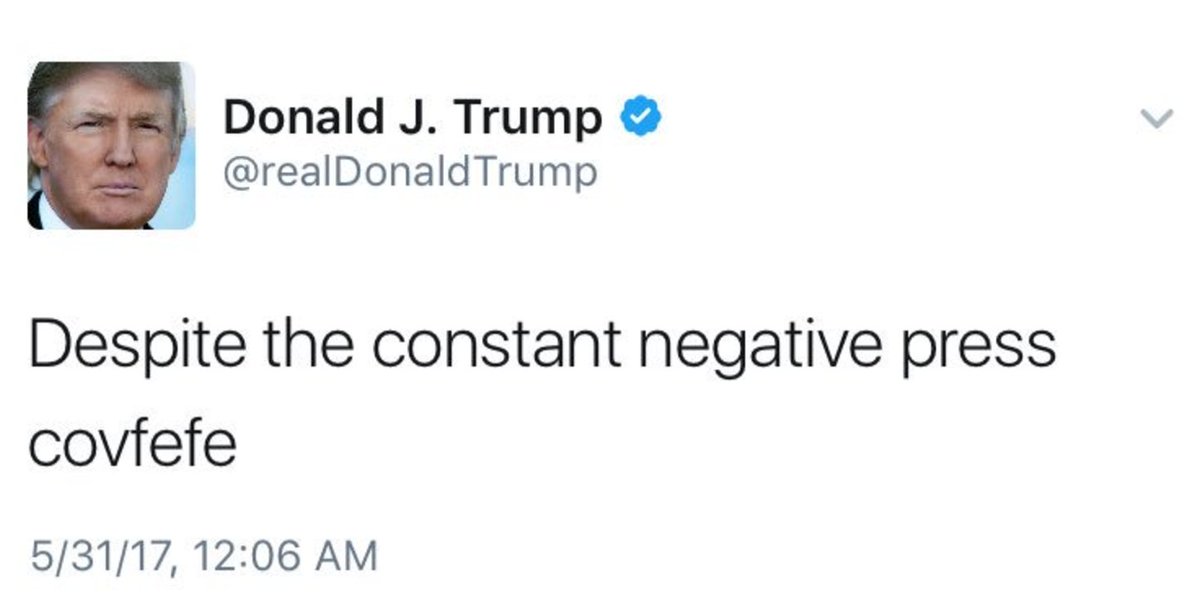 Evidently, it's already blown up on twitter.  Like much of what President Cheeto and his associates do, twitter followers adore every stupid picture or gaff as it provides much comic relief.  There are so many ways to make fun of this half-concocted tweet, I'm the first to admit, but I'd like to step back from the mockery for a second.
Just think about what our country has been reduced to.  Our president already tweets his every contradictory statement with absolutely no thought to the consequences.  He says whatever he wants, and it doesn't matter what other country is watching.  It doesn't matter if classified information is compromised.  It doesn't matter who is hurt.  And it doesn't matter that his fucking phone has a spell checker.
So while I applaud every troll out there who wishes to mock this ridiculous tweet, there's a large part of my soul that writhes in agony over this.  We shouldn't have a president who tweets at all.  We should have one who knows what diplomacy is.  We should have a president who cares about how his words affect his people.
But, hey, c'est la vie.  Or, as President Cheeto would so eloquently put it, "c'est la covfefe."